To start with, it is all about taking a step back & to refresh the memories of the foundation of Dr. Asma Herbals. Our story started in 1995 from our mother company, Neo Vedic Drug Pharma, Amritsar. Then, Dr. Asma Herbals was set up in 2007 to widen the possibilities in the field of Ayurveda to continue our story.
For more than 15 years, Dr. Asma Herbals has been providing high-quality, affordable Ayurvedic & Herbal medicines which is trusted by healthcare professionals and patients across geographies. Also, we deal in contract manufacturing/ job work/ PCD/ Franchise for our Proprietary Ayurvedic and Classical medicines.
Business leaders, Chanpreet Singh Chawla (C P Singh Chawla) & Prabhdeep Singh Chawla joined their hands together who is leading medical practitioner & an Ayurveda Expert with 25 years of expertise with his son, who is an MBA Graduate from Paris to build this company.
Vaid Parduman Singh Ji
In 1972, Sardar Parduman Singh Ji was granted the license to practice his own hand made formulations in the field of Ayurveda. His ayurvedic & herbal medicines were popular in among Amritsar, Punjab and nearby districts. Also, After practicing for near about 27 years, his son, C P Singh Chawla joined him to establish Neo Vedic Drug Pharma. Vaid Parduman Singh Ji gave his valuable insights to thrive the company in whole North India. Among his favorites ayurvedic medicines are:
Chanpreet Singh Chawla (CP Singh Chawla)
Our Chief Operating Officer having an experience of 25 years is the backbone of our outstanding ayurvedic medicine results. He himself leads the team of the R & D department of the manufacturing. The product properties are truly unique & hard to copy. Due to his widely travel around the countries having rich farming of ayurvedic herbs. Firstly, He has been to sum of 20 countries such as Indonesia, Thailand which provided him knowledge about active constituents present in the herbs and traditional medicine system. Secondly, Mr. Singh attended seminars in Europe to gain knowledge about Traditional/ Alternative medicines practices in Europe. Thirdly, he was also an executive member of Ayurvedic Drug Manufacturing Association (ADMA), Mumbai. This Association is led by Executive members of companies like Emami, Dabur, Charak, Sandu Brothers, zandu.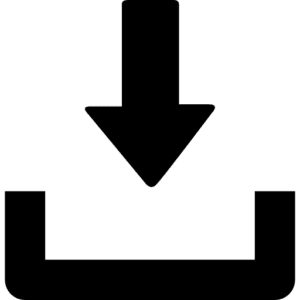 He is taking care of Marketing & Sales for all over North-India. He also leads the Digital Marketing platforms for Dr. Asma Herbals which helps in successful branding of the company. Also, with his help, Dr. Asma Herbals gained influence over E-Commerce platforms Such as: Amazon.in, Snapdeal.com, Flipkart.com.
To conclude, our strength lies in having well-qualified, experienced and dedicated visionaries and team.