Ayurvedic Expert CP Singh Chawla (B.Sc. Medical, D. Pharma Ayurvedic) has provided the best piles/ Bawaseer treatment Guide for the Treatment of Piles at home. which will treat piles even if it is an years old Bavasir.
In This guide, Ayurvedic Expert CP Singh Chawla ji has been able to provide relief of more than 1,00,000+ Piles Patients since last 10 years. He says that, not to take shortcuts in this treatment course because it may not provide results as thought. There were also some patients who were on the verge of going to the hospital for Surgical removal of Hemorrhoids. But after this treatment guide, they were so happy as the hemorrhoids receded by the application of ointment he has researched and formulated. Even if you go for surgeries, it has low success ratio. The external piles may grow again if not properly taken care. For that, this treatment will help you a lot.
Ayurvedic Expert CP Singh Chawla ji is providing free of cost guide for this problem without any monetary benefits. So that, it can help the patients which are in deep problem with Piles.
SIGNS AND SYMPTOMS OF PILES
The first signs in this guide for treatment of Piles are irritation or pain at passing stool, bleeding, feeling of sourness, and painful swelling around the rectal region. If you are feeling that there is a lump coming outside your anus then, it means it is Hemorrhoidal Piles. If there is blood coming out from the lump, then it means it is Bleeding Piles. The lump usually comes out when you apply hard pressure when passing out the stool (Bowel Evacuation). The rupture of veins of the Anal Sphincter muscle causes the lump. If there is an increase in the size of the lump, this means there is the formation of Pus inside the lump which in results pains and difficult to sit for longer time. To prevent piles from getting bigger or to cure old piles you need to follow these steps on an immediate basis:
STEPS THAT YOU NEED TO FOLLOW FOR TREATMENT OF PILES
STEP 1 : IMMEDIATELY STOP THESE ACTIVITES
Avoid putting pressure during bowel evacuation & sitting on the toilet for more than 5-7 minutes (if you put more pressure during bowel movement, it may rupture the veins thus worsening the situation).
Taking spicy food or low fiber diet.
Prevent hands from Itching as it may worsen the problem of Piles
Prolong period of sitting or standing.
Avoid the intake of unhealthy spicy, fried, crispy, dry, and stale food.
Avoid heavy foods which are difficult to digest such as Maida, Burgers, Pizza, Kulchas.
STEP 2 : WHAT YOU NEED TO DO
Start following Dr. Asma Herbal's Piles Treatment Healing Process.
PROCESS 1: INTERNAL HEALING
SOLUTION:
You need to heal the veins which are ruptured during bowel movement. So that we can further prevent the damage. The lump formed during the this Piles problem can be healed with the help of Pygo-9 Ayurvedic Ointment malhum for Piles Treatment. This ointment with heal the ruptured veins and cuts inside the anus. Furthermore, this Pygo-9 Ayurvedic Medicine for Piles Treatment shall shrink the lumps, heal the swelling and soothening the pains.

PROCESS 2 : HEALING THE BODY WITHIN
SOLUTION:
You need to heal the internal metabolism which will help to soften the bowel, increase the digestion, and relaxes the intestine from the bowel pressure. This will help in proper blood circulation around the rectum and external anal area. It will also heal internal inflammation and soreness of organs.
PROCESS 3 : DISINFECTING ANAL AREA (Sitz Bath)
The solution for disinfecting the anal area is to stop the infections caused by Pus in the lumps. Which further invites bacterial growth and other infection. There is a very simple remedy for this is buy Potassium Permanganate (KMnO
4
). You can buy this from any Medical or General Store for Rs. 30/- to 50/-. For Immediate relief, it is advisable to sit in hot bath tub for 10-15 minute daily two times a day by adding spoon full of Phatkari/Salt/Baking Soda with 2-3 spoon of vinegar or add a few granules of potassium permanganate in water or just wash the anal area with phatkari water.
About the Herbs used in Piles/ Hemorrhoids
DR. ASMA HERBAL'S PYGO-9 CAPSULE IS LABORATORY TESTED & CERTIFIED & APPROVED AYURVEDIC MEDICINE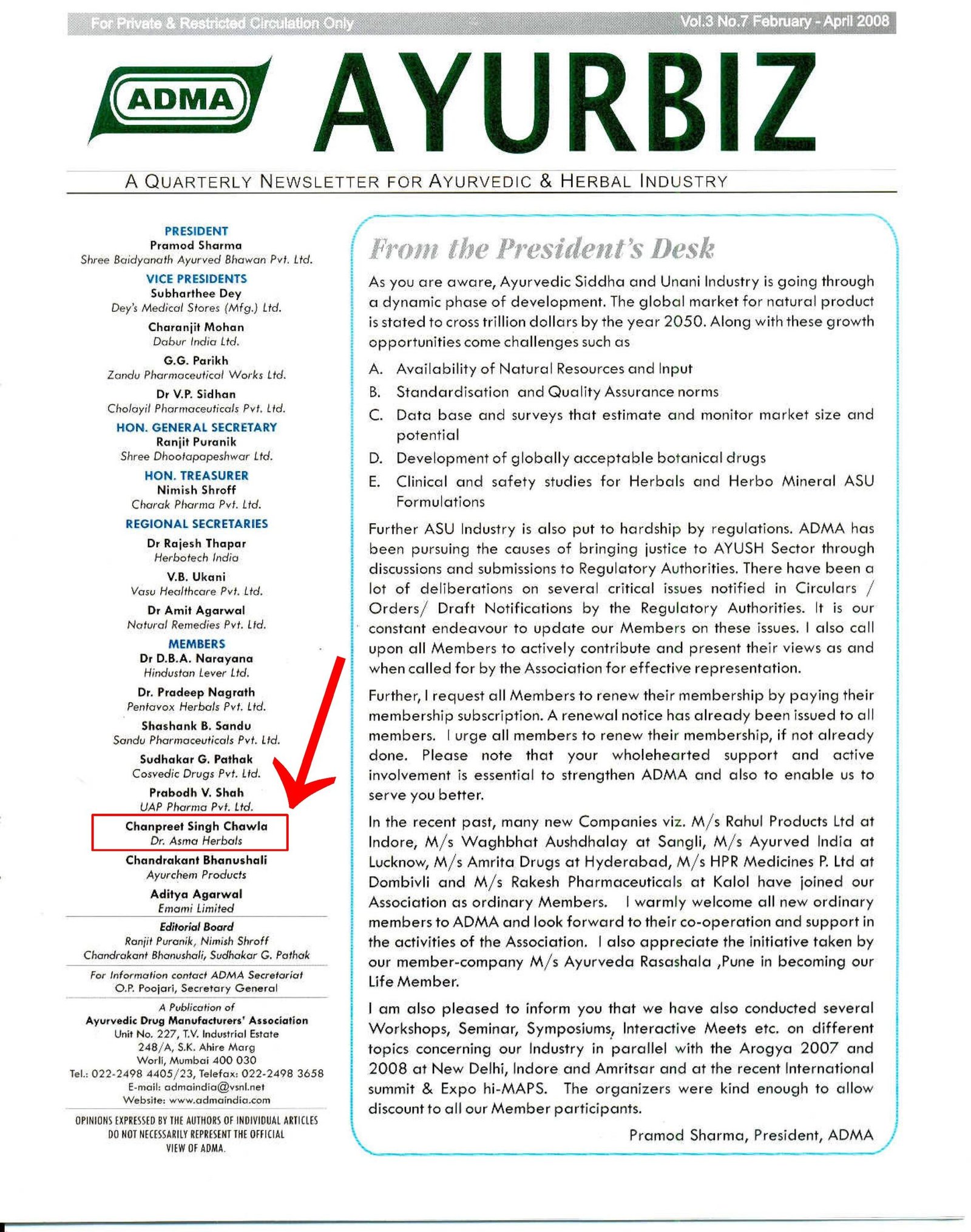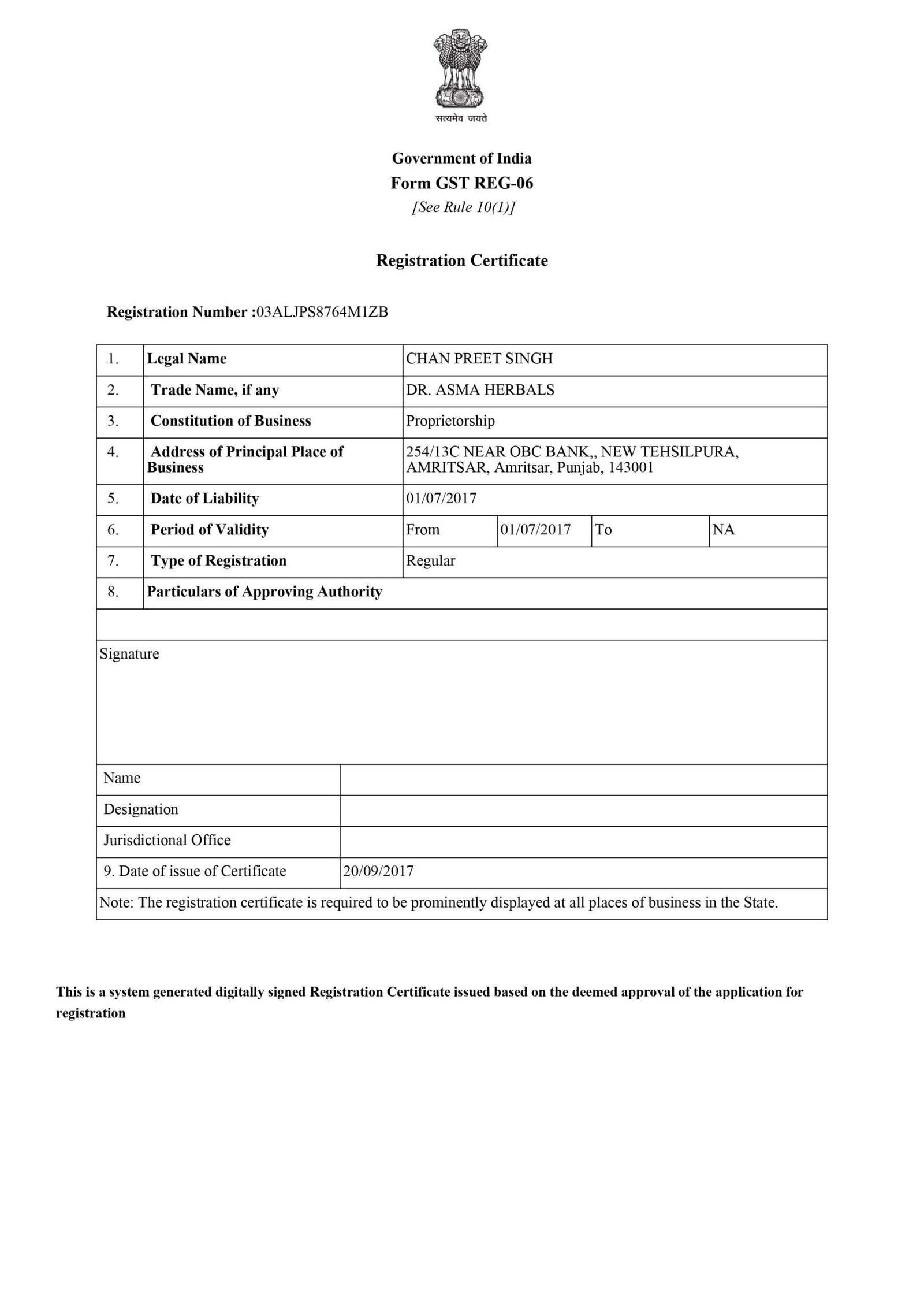 Dr. Asma Herbals ensures strict quality and standards of Herbs. We work tirelessly to assure to quality of the formula.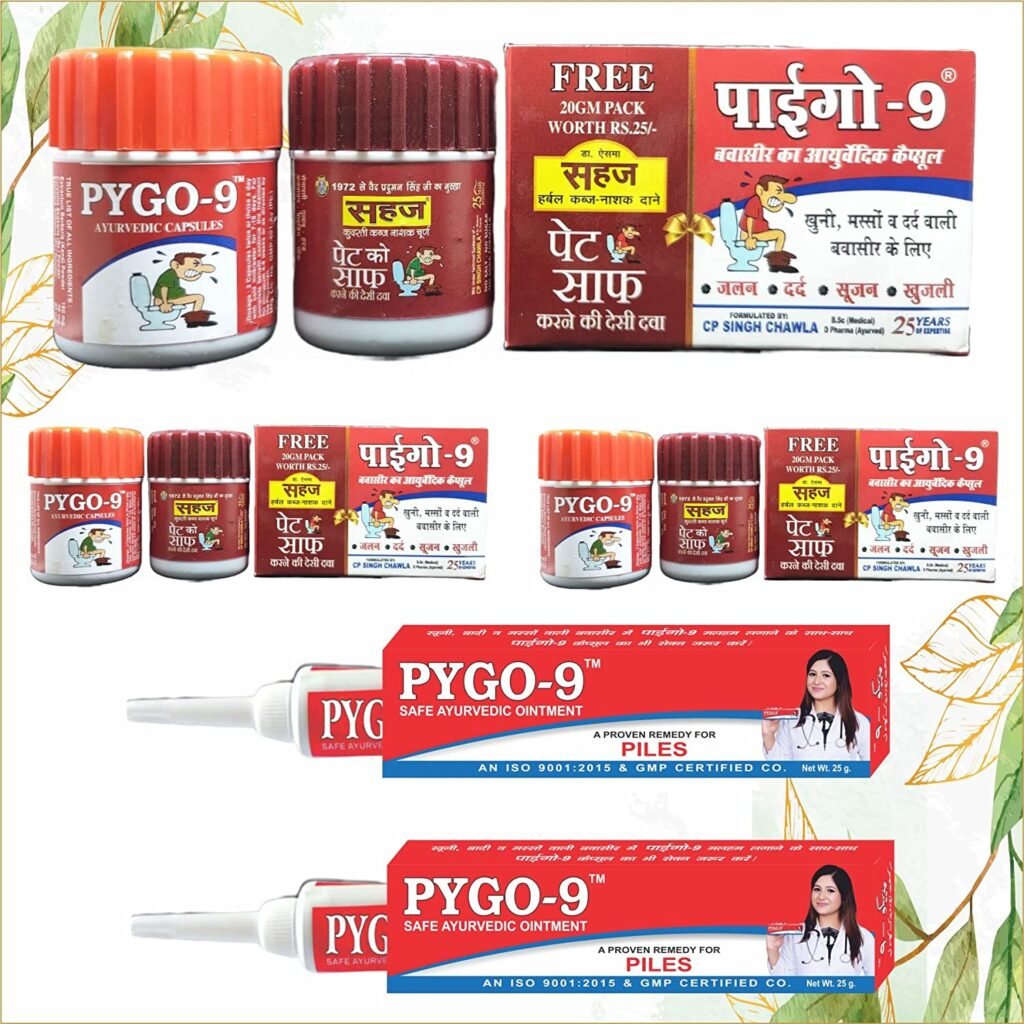 4.7  83 ratings #1 Best Seller
98.8% of customers would recommend this to a friend
BUY COMBO OF 5 PACK AT JUST Rs. 599/- ONLY


(MRP: Rs.. 630/-)
See the results in the first 3-4 days only
Ayurvedic Medicine
Researched & proven by Ayurvedic Expert CP Singh Chawla (B.Sc. Medical, D.Pharma Ayurved) 25 years of Expertise.
This Guide is Published by Ayurvedic Expert CP Singh Chawla (B.Sc. Medical, D. Pharma ayurved) with 25 years of expertise in the field of formulating Ayurvedic medicines and Herbal Products.